Regular price
$205.00 USD
Regular price
Sale price
$205.00 USD
Unit price
per
Sale
Sold out
What has become a flagship build of mine meets it's next evolution.
My goal was to bring back one of my favorite features, the Low Mid EQ control as well as allow for additional control over more aspects of the circuit allowing you to dial in just the right flavor of HM2 style chainsaw for your sound.
Pre v2.1 - The original ran at 12v so if you find it too nasty at 9v, go with a higher supply voltage. I personally use EQ Only mode while plugged into 18v the most. 
July 16th, 2023 - v2.1 - Updated sweep and range of Clip, EQ controls, and adjusted gain structure so it's not quite as gnarly but better for users without a 12v supply. 
Share
View full details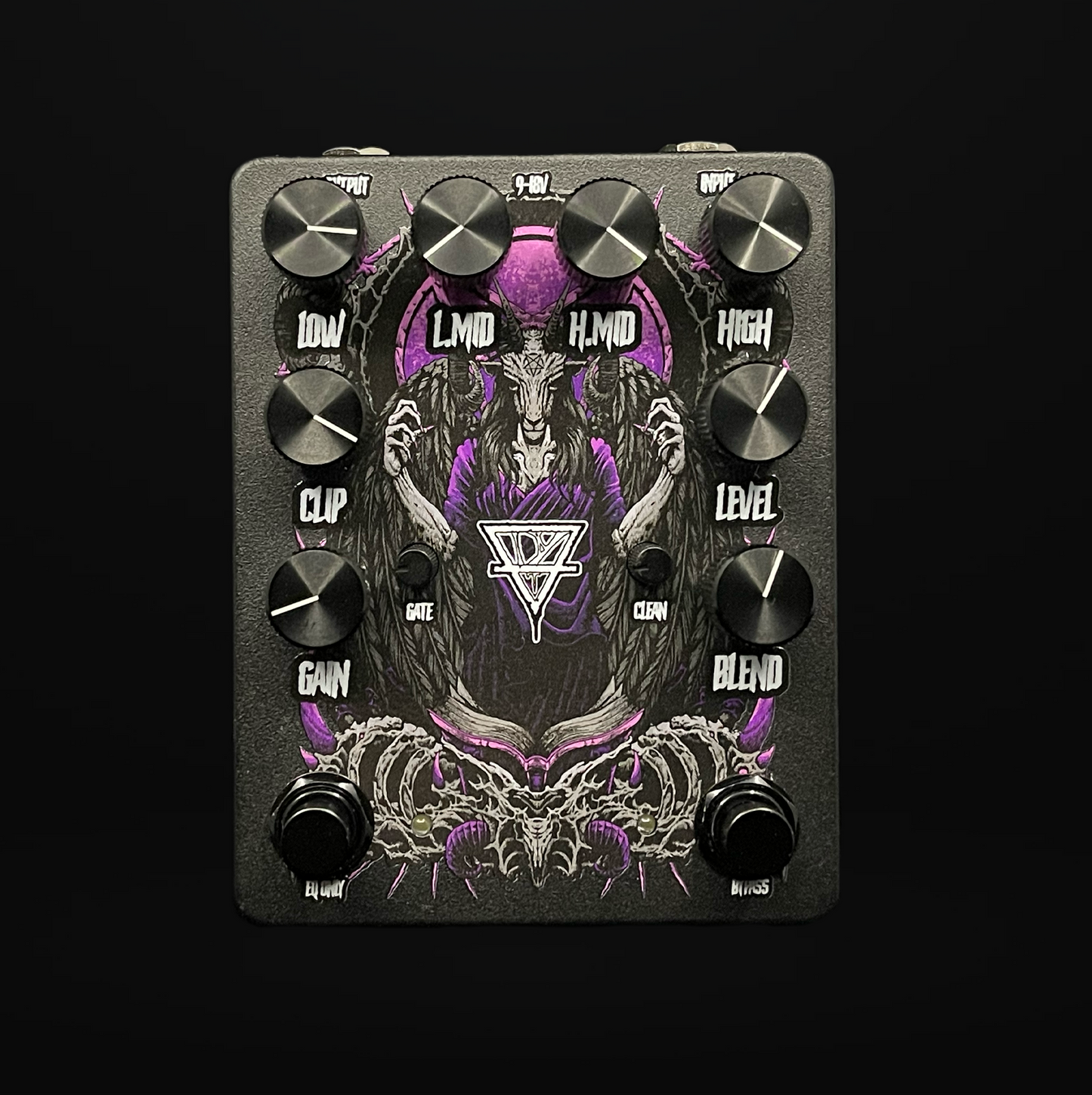 Controls
Name
Location
Description
Level
External
Controls the output volume.
Blend
External
Mix between 100% buffered dry signal and 100% wet signal to bring back the dynamics of your clean signal.
Clean
External
Adjust the amount of gain on the dry signal side of the blend.
Gain
External
Controls the amount of distortion.
High
External
Cut/boost the treble frequencies.
Mid
External
Cut/boost the high mid frequencies.
L.Mid
External
Cut/boost the low mid frequencies.
Low
External
Cut/boost the bass frequencies.
Clip
External
Adjust the amount of hard clipping saturation.
Stock HM2 is full CW.
EQ Only
External (footswitch)
Toggle between the HM2 gain and a clean buffer to use the pedal as just an EQ platform.
Does not work if pedal is in bypass.
Gate
External
Adjust the threshold of the coring circuit diodes for noise reduction.
This is a modification of the HM2 coring diodes, don't expect it to work as an intellegent gate such as Zuul or Decimator.
Frequency Center Shift
Internal (trimpot)
Sweep the center frequency of each EQ band individually. M.Q adjust the Q width of the Mid Frequency.
Stock setting is ~noon. Q width is CW for narrow, CCW for wide.
Bypass LED Brightness
Internal
Adjust overall brightness of front LED.
Default setting at minimum (full CCW).
Signal Chain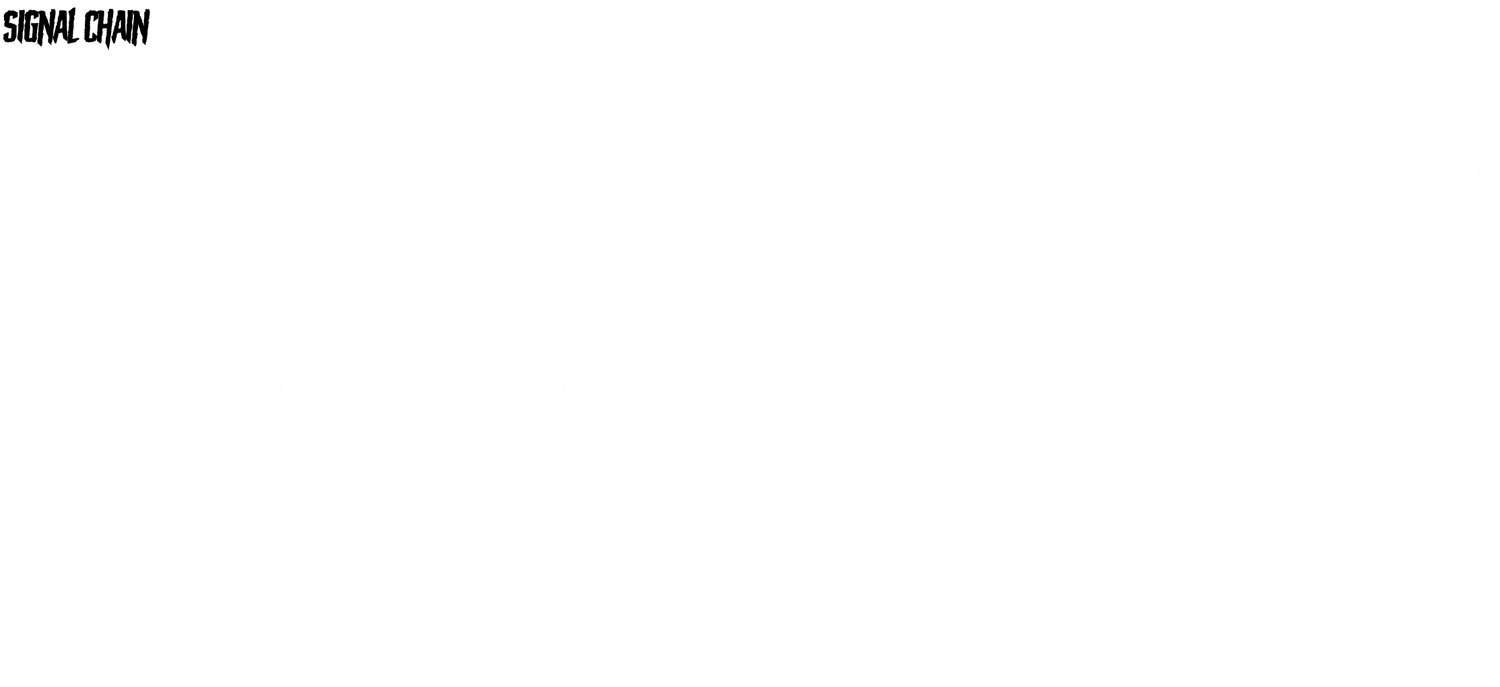 POWER
9-18VDC - CENTER NEGATIVE
This product can accept up to 18VDC supply input for additional headroom.
9v for real nasty, 12v for the OG sound, 18v for smoother and higher headeoom. 18v recommended if youre normally running EQ Only.
CONSUMPTION
SWITCHING
TRUE BYPASS
Soft click (1.1KGf) mechanical 3PDT.
Free Shipping

Free USPS Priorty Mail shipping in the continental USA.

International shipping rates calculated at check out.

Please note international shipping times can be days to weeks. Unfortunately, this is out of my control.

Built To Order

Unless otherwise noted, all builds are built to order. I build on my nights and weekends so build-time can vary but is typically 7-9 days from order. Excluding preorders. For preorders, see preorder details on product page for estimated shipping.
Choosing a selection results in a full page refresh.
Opens in a new window.